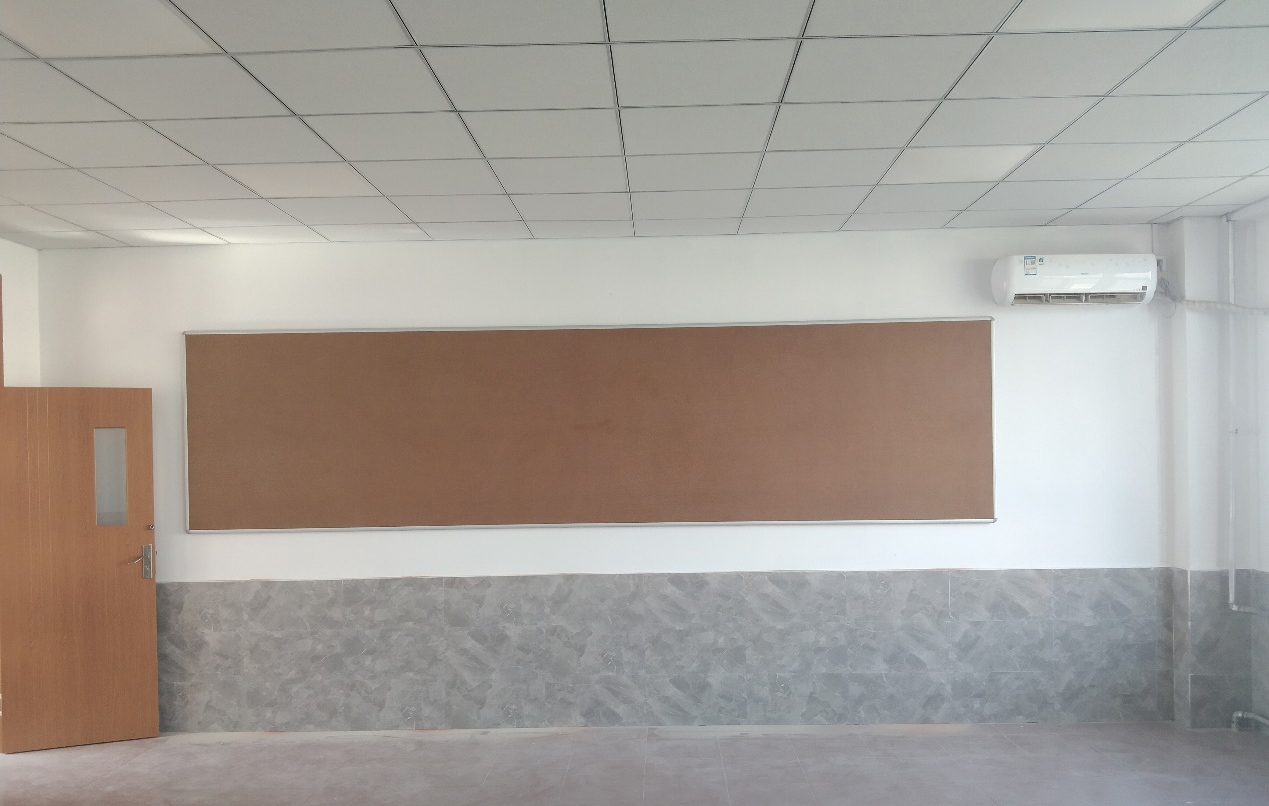 In March 2022, we successfully installed 108 pieces new bulletin boards for Qingdao No.1 middle school with the size of 120*360cm. With these brand new pinboards, the teachers and students can share their favorite photos and posters in their classrooms.
Due to the large size of the pinboards, we used a 25mm thickness strong aluminum profile, so the boards could be stronger and lasts longer to withstand the heavy use in the classrooms. The surface is made from high quality non-woven felt material which can come in various colors, most popular colors are Blue, Gray and Brown. And in the middle of the board, we used a low-density fiberboard which was imported from Estonia, so the pinboard can be tacked effortlessly and heals itself when the pins are removed. These boards were mounted with heavy duty concealed "L" shaped brackets to ensure the bulletin boards are mounted to the wall securely to keep the students safe.
In the past few years, Ohsung had supplied its products to schools not just in our city, but to many other countries around the world. We are proud to say that we have supplied over 10,000 units projection whiteboards to Ministry of Education in Dubai, and today we are still continuing this program. We can provide high quality porcelain steel marker boards, bulletin pin boards, green or black chalkboards or even glass boards. We use the best porcelain steel materials from Japan which carries 30 years quality guarantee. As the direct importer of the porcelain steel materials, we can provide our customers the best price for Porcelain whiteboards in the market.
If you are supplying to schools, please talk to us for your demands, our professional team will provide you the best solutions at the best prices.
---
Post time: May-27-2022